Commercial
Landscape & Lawn Care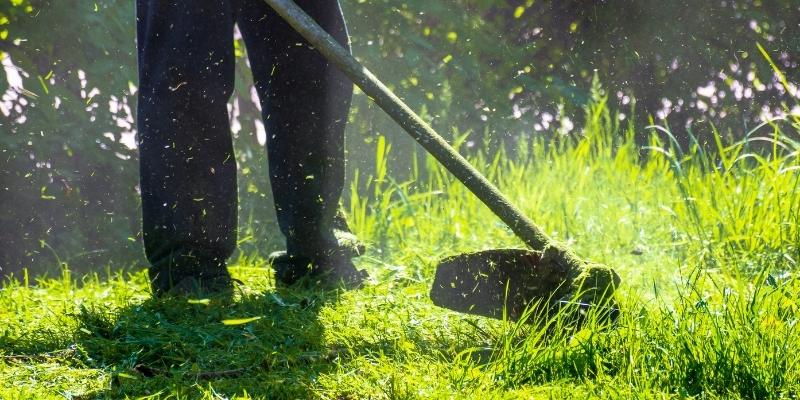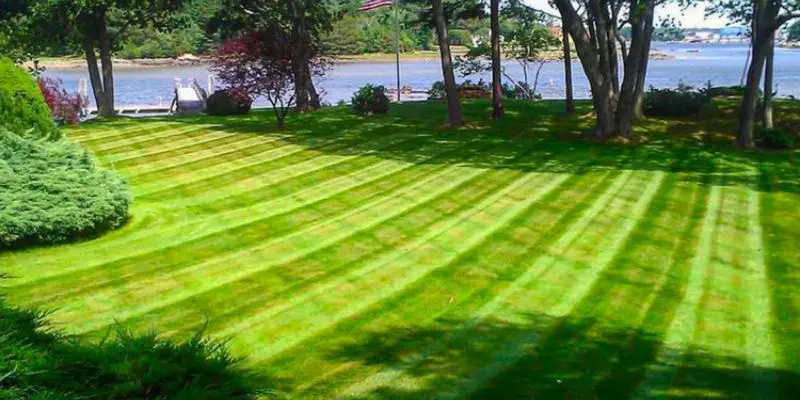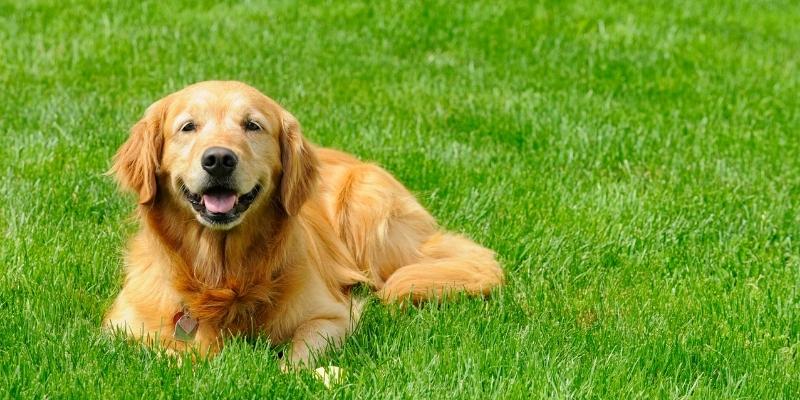 Expert Landscaping Service For Your Business
Eager to learn more about the services we offer our commercial clients? Simply, contact The  Difference Landscapes team for a free consultation or schedule an appointment. Call us at (603) 866-6993!
The Services Offered To Our Commercial Customers:
Mowing Services
Lawn & Bed Maintenance Plans
Irrigation Services
Outdoor Lighting
Fertilization Programs
Snow & Ice Management
Hardscape Installation & Design
Being one of the top-notch lawn care and commercial landscape maintenance companies here in NH, it is our quest to transform your business's surroundings by imparting our services to your business. 
Lawn Care Services
Lawn Care & Maintenance
Mowing
Weeding, Trimming, and Edging
Fertilizer Treatments
Lawn Aeration
Winterization
Seasonal Cleanup
Pest Management
Tree & Shrub Program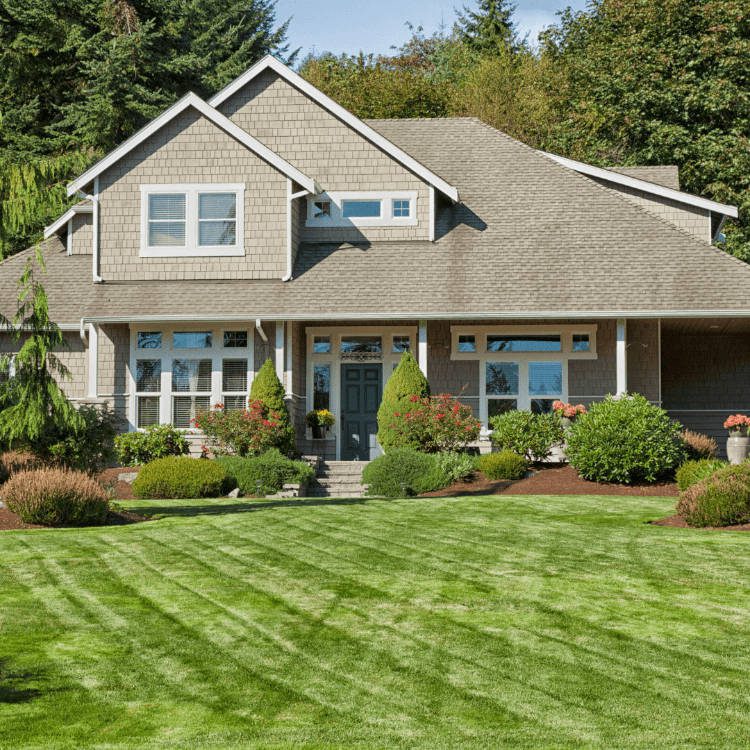 Lawn Fertilization Program
We offer a 5-Stage Lawn Fertilization Service to keep the lawn at your home or business healthy through the seasons.
1. Early Spring Application – We apply this treatment in early spring to replenish any nutrients lost over the winter, help the lawn recover, and prevent crabgrass (with preventatives).
2. Late Spring Application – This treatment provides your lawn with the nutrients it needs to defend itself against weeds and insects and also protect it from the stresses of summer. Surface insect controls prevent chinch bugs and sod webworms from destroying patches of lawn.
3. Summer Application – This treatment provides slow-release nutrients to ensure the lawn is fed slowly during the hottest part of summer to avoid stress. We apply controls as needed.
4. Fall Application – This step promotes germination and recovery as your lawn attempts to recover from the summer heat and humidity. We spray for weeds and apply controls as needed.
5. Winterizer – This custom blended winter fertilizer treatment promotes root development over the winter while defending against disease. Up to 75% slow release to ensure plenty of nutrients through winter. This also preps grass for Spring.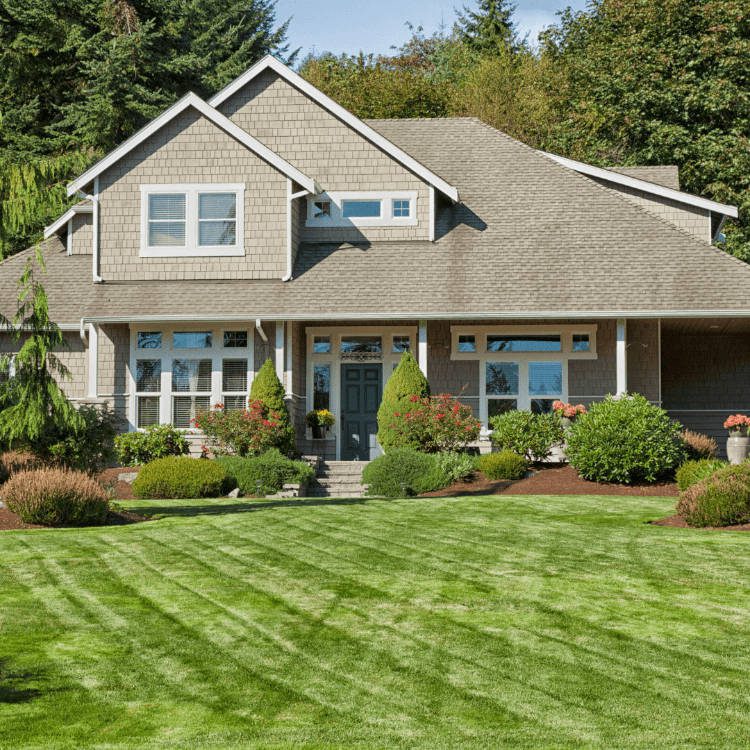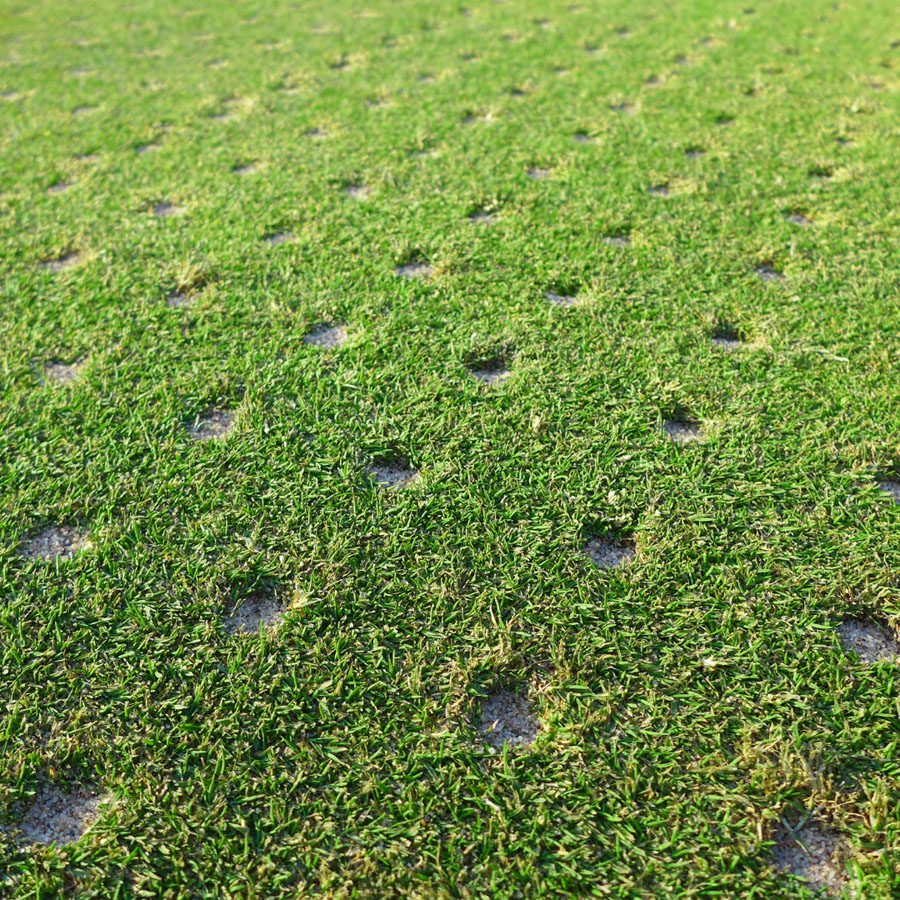 Core Aeration
Core aerating every fall is an important part of having a healthy lawn. Core aeration is the process of perforating the soil mechanically, which removes small plugs of soil and thatch. Aeration is important to allow water, air, and nutrients to more easily reach the roots of your turf, loosens compacted soil, and helps to reduce thatch. This will help the lawn develop stronger and deeper root systems, thus allowing a stronger and more durable lawn.
Core aeration is done by running an aerator across your lawn. The aerator will pull "plugs" out of the soil which are typically 1" to 1 ½" deep and are spaced approximately 4" apart. The plugs will remain on the lawn and should not be raked up. This is important for the lawn because the decomposing plugs increase microbial soil activity, which helps to reduce thatch.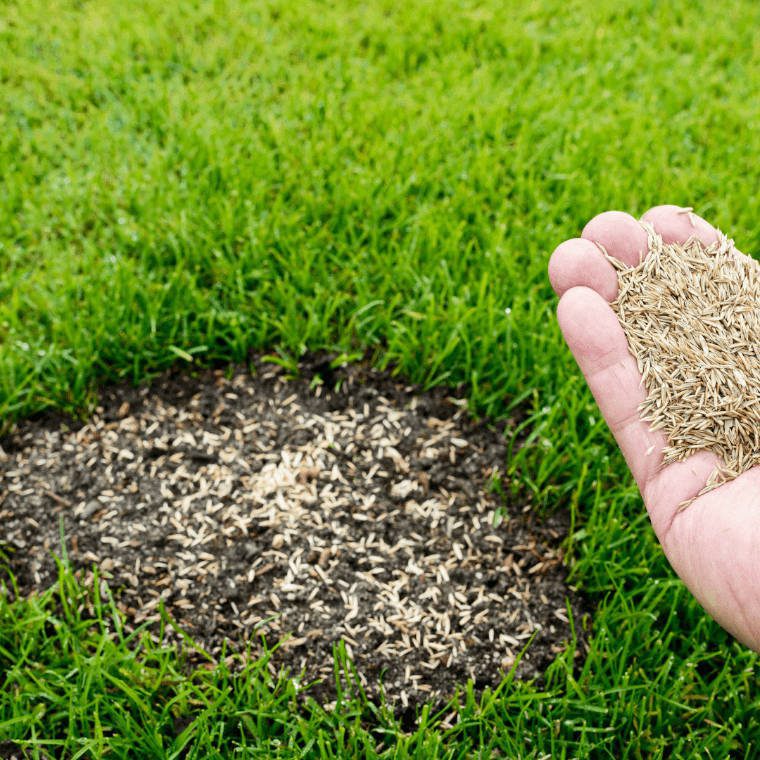 Lawn Overseeding
Lime is an important part of maintaining a healthy lawn. Soil pH in southern New Hampshire is often considered acidic, with the pH ranging from 5 to 6.8 on average. Common local grasses including Kentucky Bluegrass and Perennial Rye prefer a pH of 6.5-7.1. Applying lime in the spring or fall can help increase the pH and make your lawn healthier. The Difference Landscapes uses high-grade calcium-based pelletized lime to assure a uniform and concentrated coverage.
The best time to overseed is in the fall, when more moisture, coupled with cooler weather, allows for optimal growth for the spring growing season. Combining fall overseeding with aeration and lime will give you excellent results.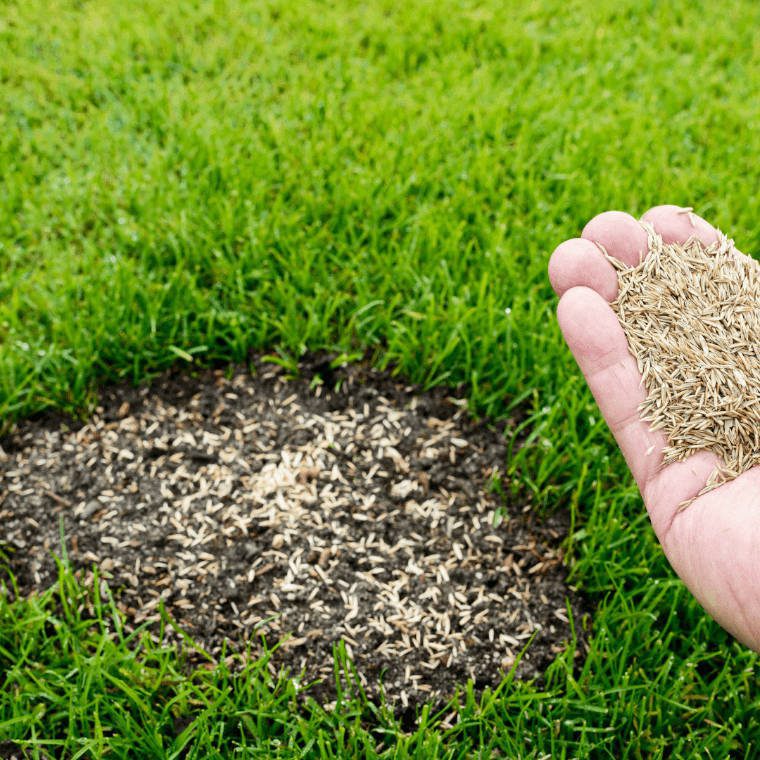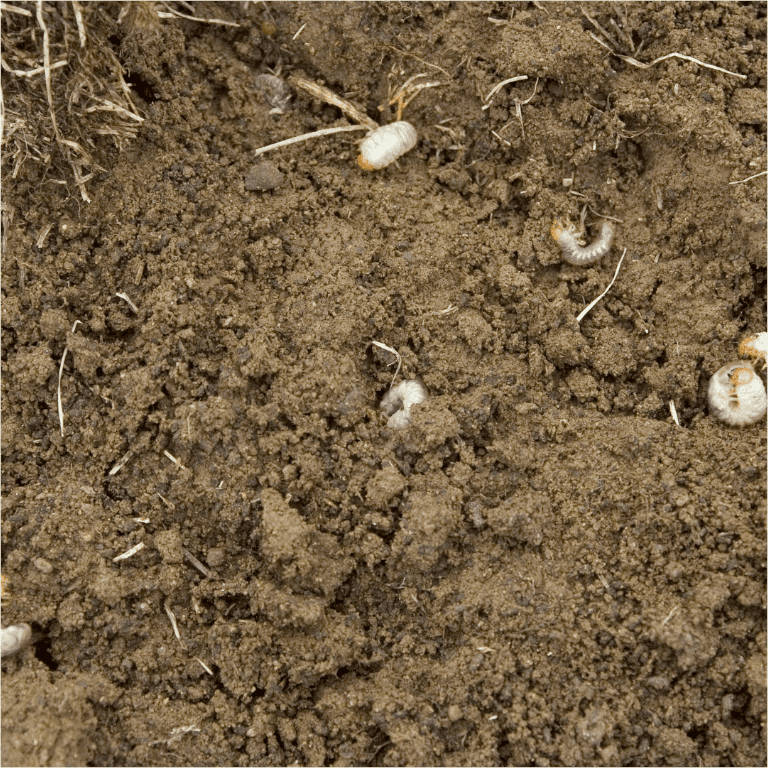 Grub Preventatives
New England homes are subject to extensive and devastating damage from various types of white grubs, including May/June Beetles, masked chafers, oriental beetles, and Japanese beetles.
Grubs are the larvae of these pests. In their adult form, they lay their eggs in the lawn from early to late summer, depending on the type of species. These eggs typically hatch from mid-August through October, leaving the larvae to feed on the roots of the grass plants. Grub larvae are dirty, white and soft bodied and can usually be found on their sides in a C-shaped pattern right under the grass surface in the soil. With heavy infestations, grubs can destroy grass roots causing them to turn brown. Left untreated, the damage will continue and grass will not recover in these areas.
We offer a guaranteed grub control application to prevent this damage. Typically we apply the product from mid-June to early August before the grubs hatch in the lawn. With this material in place, grubs will not be able to feed on and damage the lawn. 
Flea & Tick Control
Having an enjoyable and healthy outdoor living space not only means that your property looks beautiful, but it also means that it is safe for you, your family, pets, guests, employees, or customers.
The Difference Landscapes offers a flea and tick control program to give home and business owners peace of mind. This program targets all native species of ticks and fleas.
Our Flea and Tick Control program includes surveying your yard for areas that may harbor ticks, such as rock and mulch borders and the lawn areas around your home. After the survey, our technicians apply a combination of granular and liquid control options to target the different life stages of these pests from spring to fall. We offer several flea and tick control choices depending on your yard and property.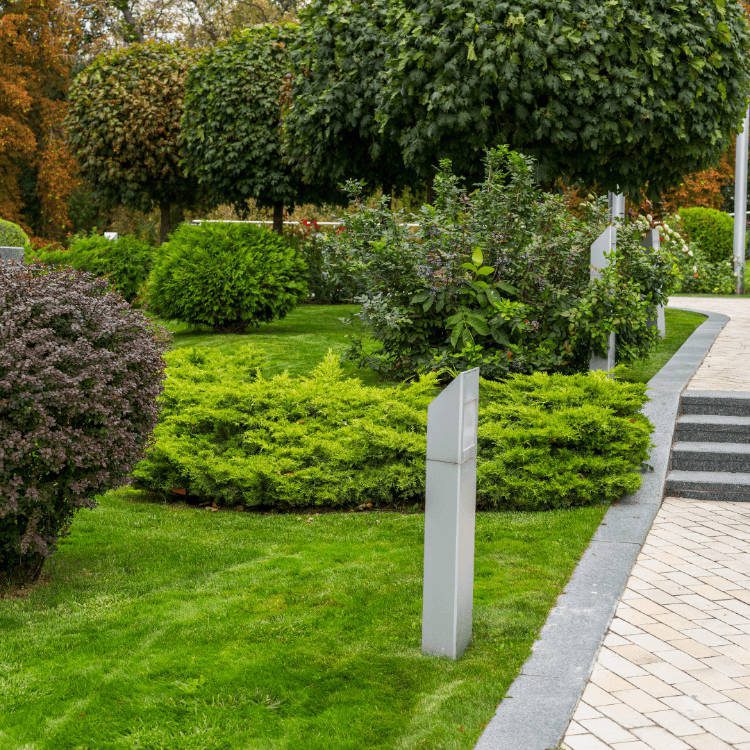 Tree & Shrub Care
Our professional ornamental tree and shrub application program concentrates on the beauty and health of your plants and vegetation.
Ornamental trees and shrubs can add drama, color, and style to your property. Since plants and vegetation continue to grow and change through the seasons, they require regular maintenance to stay healthy. Each new season introduces threats, including disease, insects, and weather, that can damage or destroy your trees and shrubs. We help you protect them and keep your landscape healthy.
Our regular landscape tree and shrub maintenance program provides the tools that are needed for the health of your vegetation. During each season, our experienced, licensed technicians monitor and treat insect and disease activity on all plants covered by our maintenance program. We also provide precisely formulated fertilization for improved plant growth, bloom potential, and general vigor.
Spring:
Dormant Oil
This treatment provides control of overwintering insects and egg masses such as scale and mites.
Summer:
Insect/Disease Control
Protection against insects such as Japanese beetles, weevils, mites, lace bugs, etc., and diseases like leaf spots and powdery mildew.
Late Summer:
Insect/Disease Control
Late-season protection against insects such as scale, lace bugs, webworms, etc., and diseases such as leaf spots.
Fall Fertilization:
Deep Root Fertilization
A balanced macronutrient and micronutrient fertilizer applied to the plants and root system helps to enhance plant vigor and health, and also prepares it for winter.
Hired Make a Difference Landscaping to line the driveway and parking area with 3/4 stone as well as around the house. The two individuals showed up first thing in the morning and worked diligently throughout the day in spite of the 90+ degree temperature. The job was completed in one day and the results were excellent. The stone work compliments the rest of the landscaping in our yard. Very satisfied.
Kevin Whitney
August 1, 2022.
I have used Make a Difference Landscaping for the past couple of years for yard clean-up, the building of granite steps, and lawn maintenance. I have been more than satisfied with the work that has been done in the past. I am over the moon with the spring yard clean-up this year that was done by Ravyn and Drew. They transformed the yard with their diligence and care. Thank you for your professionalism.
Sandy O'Neill
April 21, 2022.
They provided a full service maintenance program for my lawn that was very effective. My lawn looks great. They communicated well about appointments and the operator was very helpful in explaining what was being applied. They came on time, and were clean and efficient.
Richard Meyer
January 25, 2022.
We are so happy with the walkway John and James Installed at our home. Their hard work and dedication is impeccable. The attention to detail throughout the whole job was amazing. They were so neat through the whole process. Everyday they were so friendly and kept us updated on everything they were doing. We would highly recommend John and James at Make a Difference to our friends and family.
Melissa Johnson
November 11, 2021.
Both staff were hardworking, responsive and were here early and stayed late to finish. In my opinion, they did a great job and we would hire them again.
Jae Duntley
October 17, 2021.
Request a Quote for Services