About Us
The Difference Landscapes knows that you want to enjoy your lawn… not tend to it. That's why we make it easy for you with dependable, reliable and dedicated service. The biggest investment you'll most likely make in your lifetime is your home. Most real estate professionals will tell you that it's the "curb-appeal" that helps to make or break the value of your home. And "curb-appeal" means landscaping. Not only do we help individual homeowners improve their curb appeal but we also service commercial properties and homeowners associations.
We have multiple crews that are devoted to their area of expertise: mowing, landscape construction, irrigation, landscape lighting, and snow removal. The work week is typically Monday through Thursday which leaves a day open for rescheduling due to uncooperative weather or even holidays.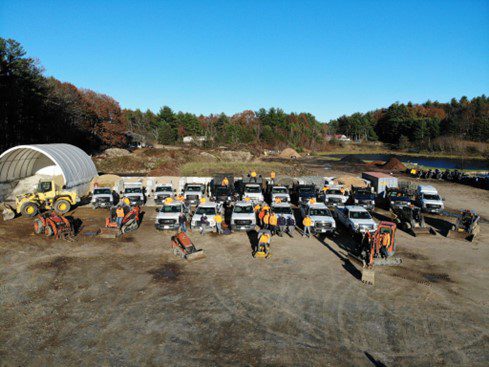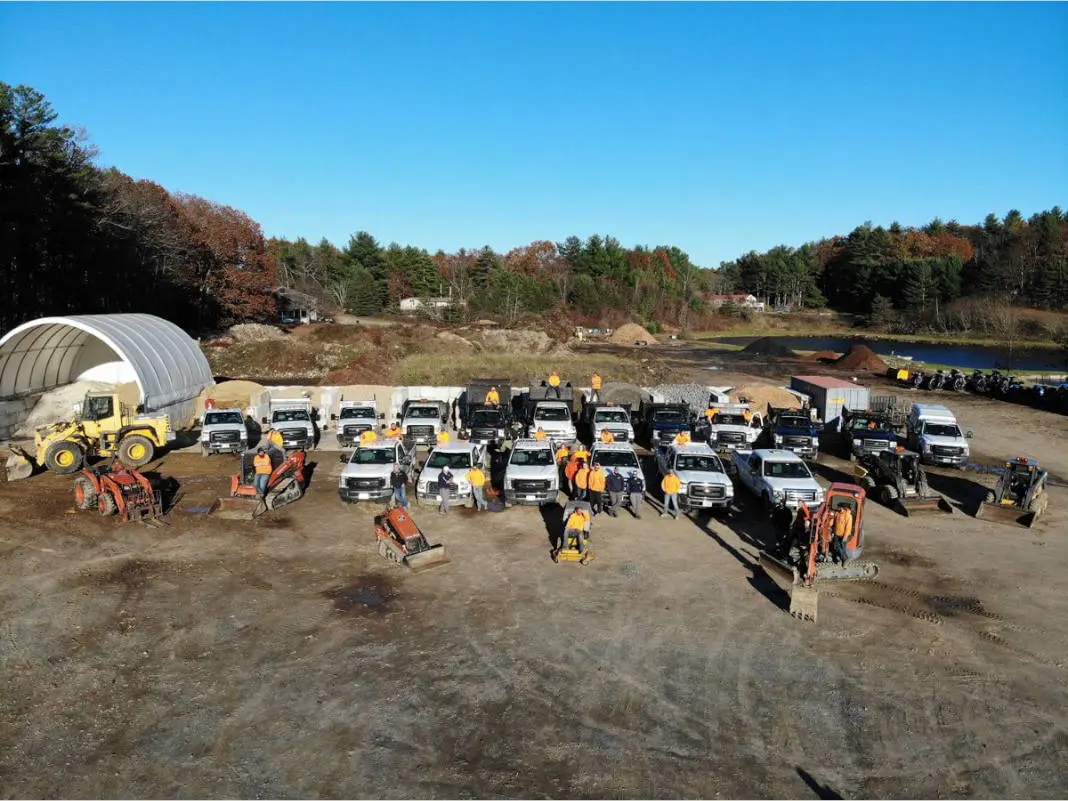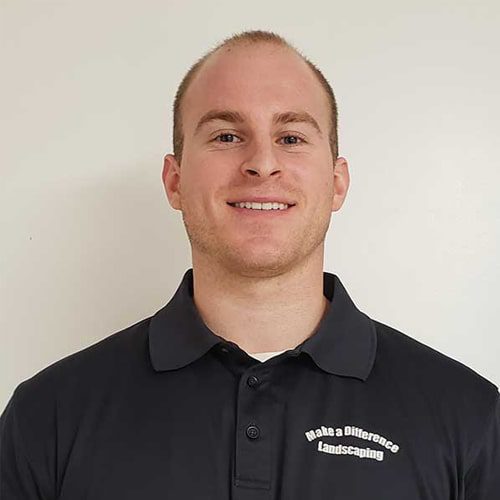 Greg is originally from Lexington, MA where he started his first landscaping company in his early teens. He went to college at the University of New Hampshire where he studied business management which provided the foundation needed to operate a premier business in the green industry. Greg takes pride in a job well done and is excited to be working together with the professional, knowledgeable and experienced team at The Difference Landscapes.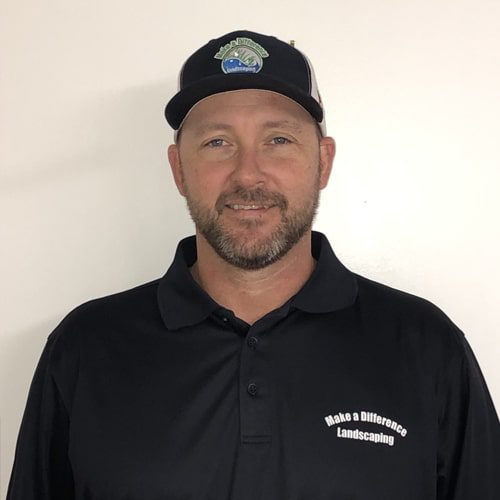 Scott grew up in Kensington, NH and went to school at Universal Technical Institute in Phoenix, AZ for auto and diesel mechanics. Not too long after graduating, he took a temporary job with a friend that needed some help in landscaping. Scott found that his background in mechanics crossed over with the landscape industry. 23 years later Scott is still in the industry. He has worked through the ranks as a crew leader, an account manager, and an operations manager. When Scott is not working you will find him at his son Dylan's basketball games or out golfing.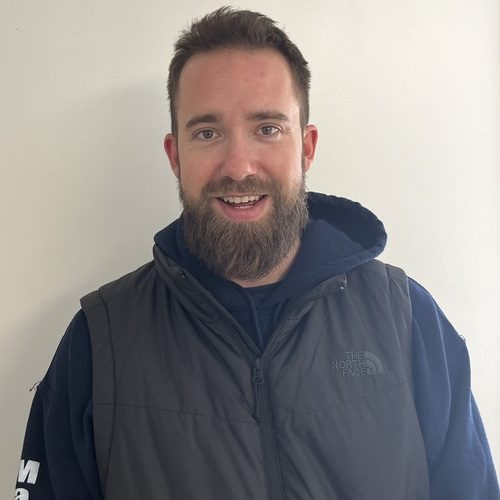 Head of Construction and Estimating
Growing up in the mountains of Northern New Hampshire, Ian was raised with a passion for the outdoors. After attending Plymouth State University and acquiring a BA in History and Business Administration, along with working winters as a snowmaker at Loon Mountain Ski Resort, Ian moved to the NH seacoast where he spent the next 9 years gaining valuable experience in all facets of the landscape industry. Working in the landscaping industry allowed Ian to continue his passion for the outdoors through designing and building beautiful landscapes for communities and residents to take advantage of their outdoor spaces. With a background in both commerical and residential construction installs, Ian has extensive experience in almost all aspects of developing outdoor lifescapes, regardless of the challenges. When not working, Ian's hobbies include mountaineering, saltwater fishing, golfing, and attending New England Patriot games at Gillette Stadium.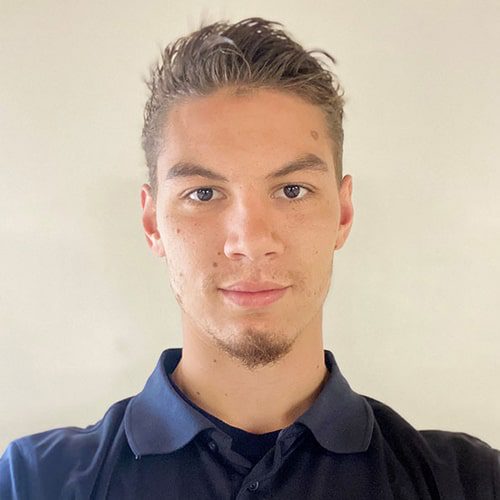 Isaiah grew up in Derry, NH. He attended Southern Vermont College and obtained his degree in Business Administration. Prior to The Difference Landscapes, he was a foreman who ran many crews in various facets of the landscaping industry. He started working in this industry when he was just 14 years old. When Isaiah is not working, he tends to be outdoors hiking, taking pictures and mountain biking.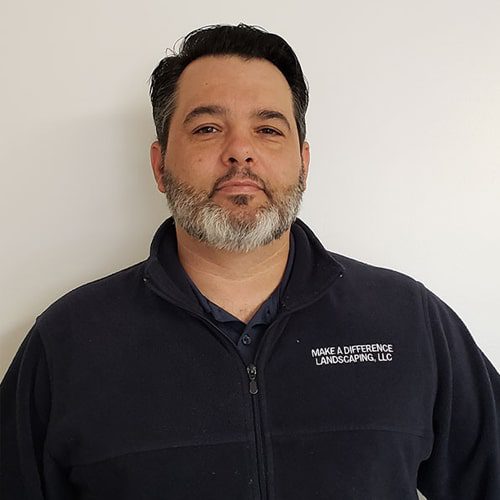 Billie, our newest manager, grew up in Charlestown, Massachusetts. His love for landscaping and the outdoors started when he attended Essex Agricultural High School. He has since been working in the industry and furthering his education. In 2013 he received his graduate's degree from UMass Amherst. He also has multiple state certifications and is an active member of the Massachusetts Association of Landscape Professionals. With his educational background and love of the industry, he has had the opportunity to work with some of the largest agricultural companies in the nation. He specializes in diagnosis and treatment, pest management, self-sustaining landscapes and rooftop gardens. In his free time he enjoys travel with family and friends.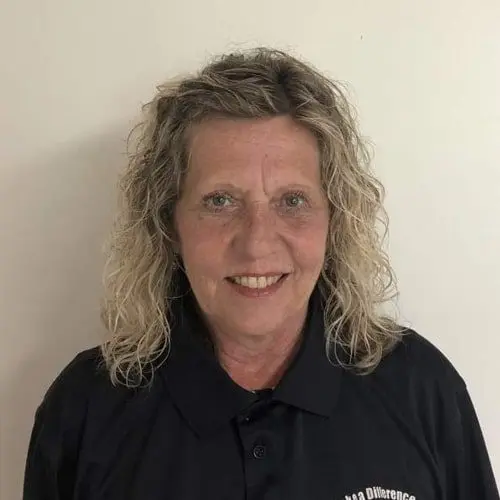 Beth is originally from New Jersey and recently relocated to Sanford, Maine. She attended Cumberland County College in the criminal justice program. Beth is no stranger to the green industry. She has been an office manger for the past 20 years at a 100 plus employee nursery in New Jersey. Beth has three children, two of which live in Maine, and 6 grandchildren. When she isn't working, she enjoys kayaking, needlework and spending time with her two labs, Kody and Macy.
Recent Work
Here's a sampling of our latest landscaping projects.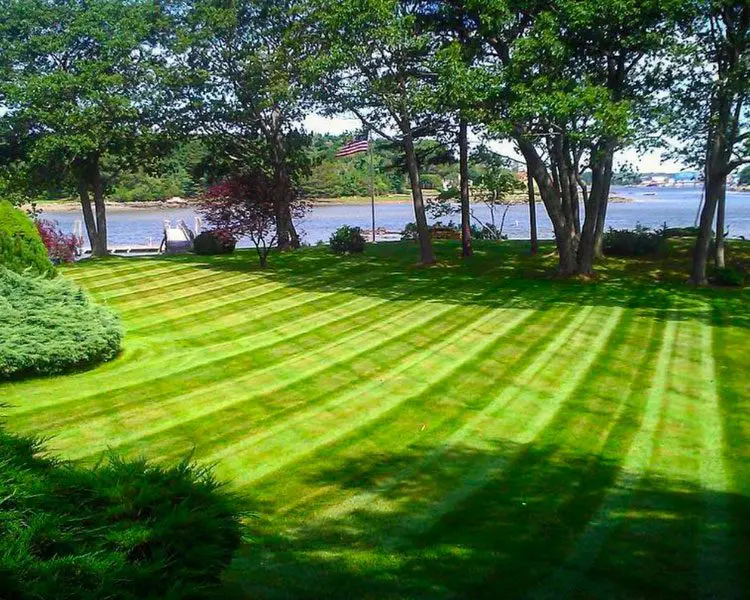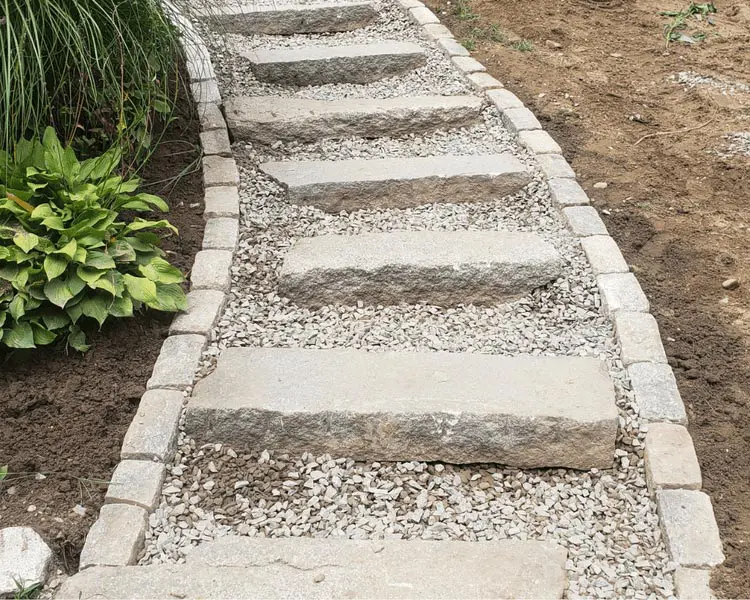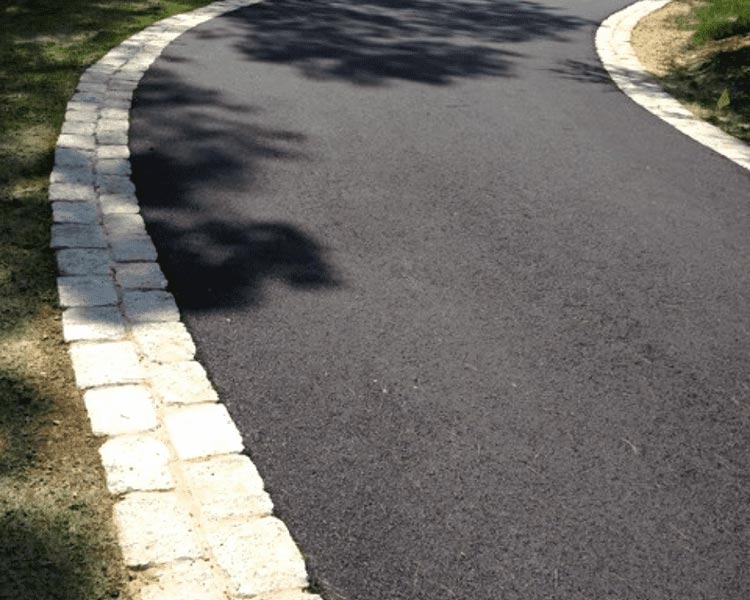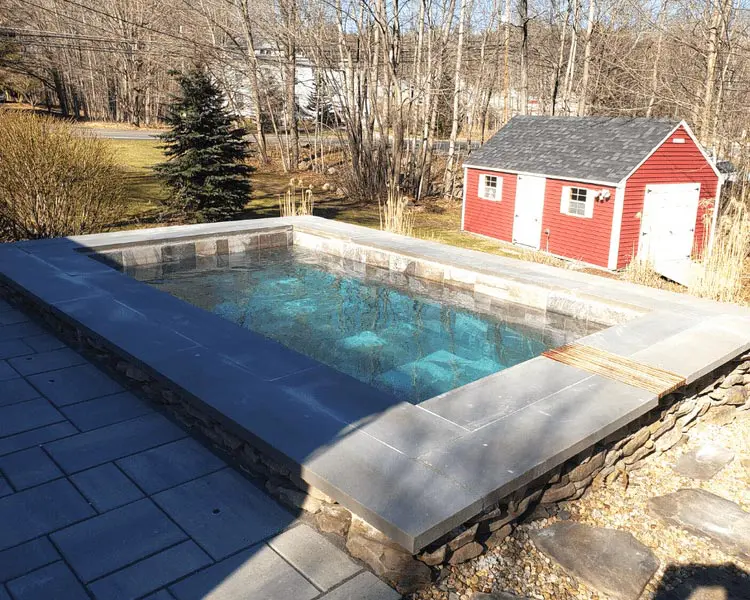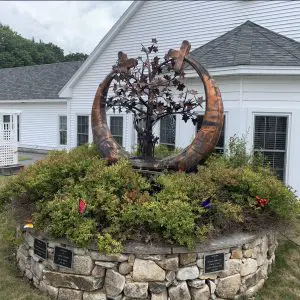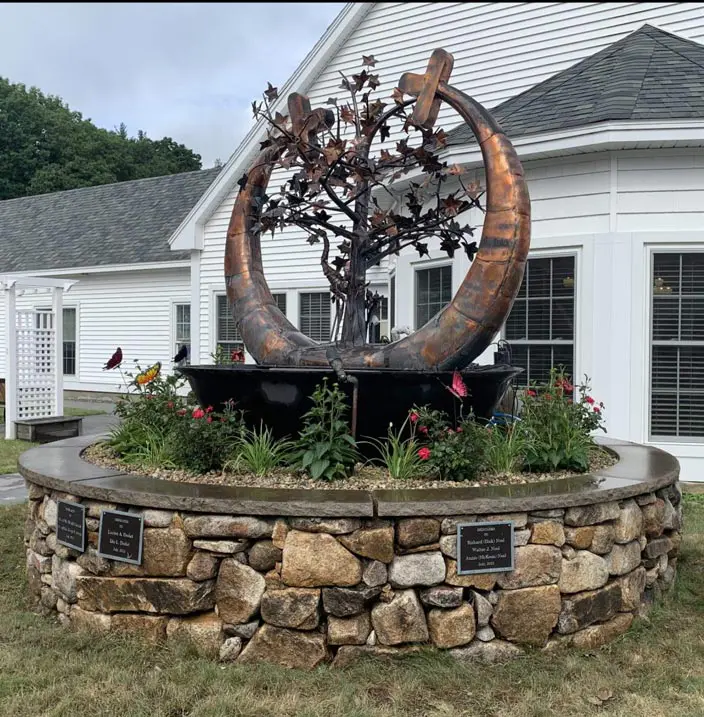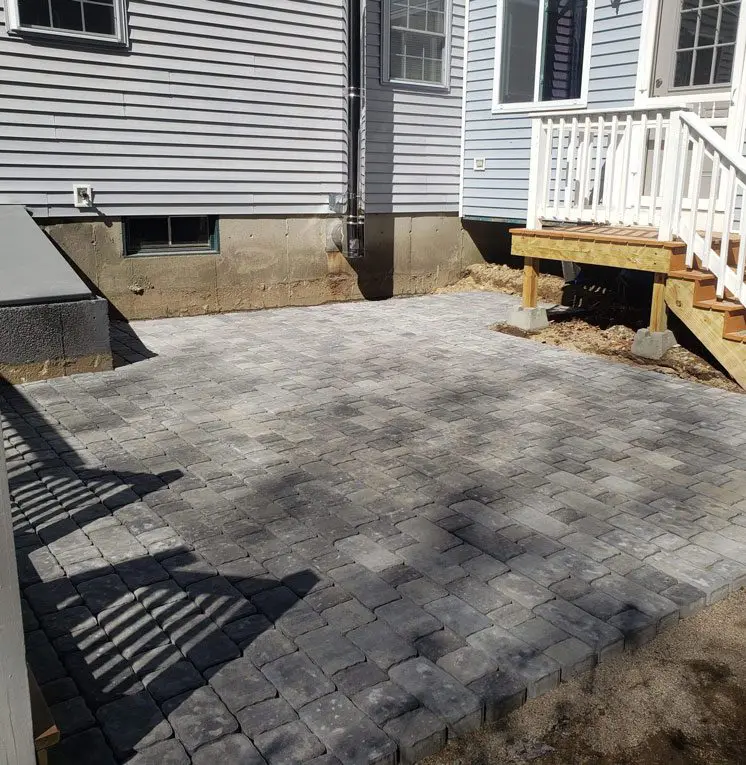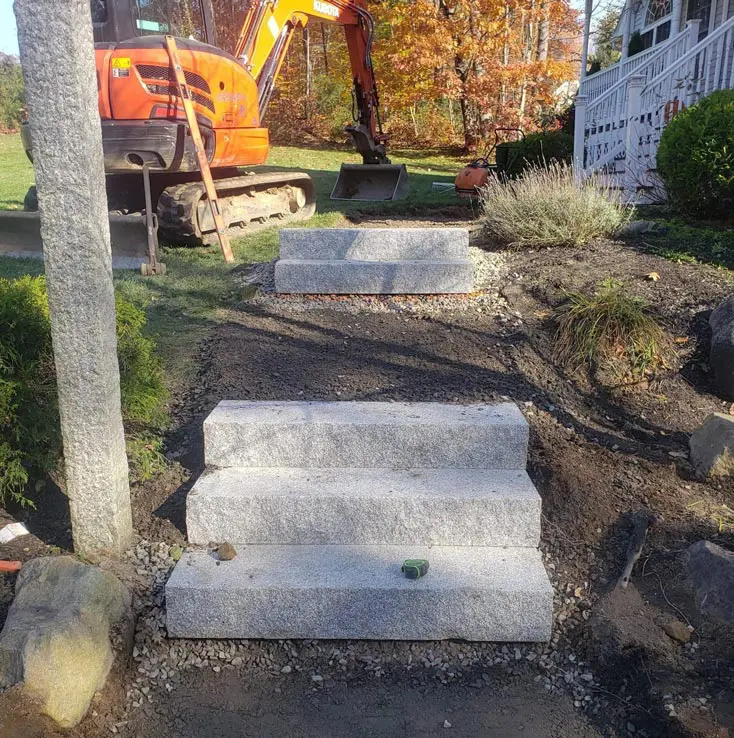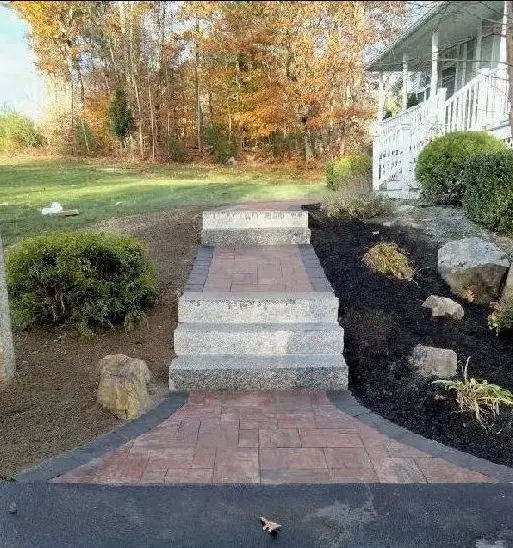 Like what you see?
Contact us to inquire about The Difference Landscapes helping you with your next project!
Hired Make a Difference Landscaping to line the driveway and parking area with 3/4 stone as well as around the house. The two individuals showed up first thing in the morning and worked diligently throughout the day in spite of the 90+ degree temperature. The job was completed in one day and the results were excellent. The stone work compliments the rest of the landscaping in our yard. Very satisfied.
Kevin Whitney
August 1, 2022.
I have used Make a Difference Landscaping for the past couple of years for yard clean-up, the building of granite steps, and lawn maintenance. I have been more than satisfied with the work that has been done in the past. I am over the moon with the spring yard clean-up this year that was done by Ravyn and Drew. They transformed the yard with their diligence and care. Thank you for your professionalism.
Sandy O'Neill
April 21, 2022.
They provided a full service maintenance program for my lawn that was very effective. My lawn looks great. They communicated well about appointments and the operator was very helpful in explaining what was being applied. They came on time, and were clean and efficient.
Richard Meyer
January 25, 2022.
We are so happy with the walkway John and James Installed at our home. Their hard work and dedication is impeccable. The attention to detail throughout the whole job was amazing. They were so neat through the whole process. Everyday they were so friendly and kept us updated on everything they were doing. We would highly recommend John and James at Make a Difference to our friends and family.
Melissa Johnson
November 11, 2021.
Both staff were hardworking, responsive and were here early and stayed late to finish. In my opinion, they did a great job and we would hire them again.
Jae Duntley
October 17, 2021.