Commercial
Landscaping Seacoast NH
Providing landscaping services in Portsmouth NH, Dover NH, Hampton NH, North Hampton NH, Rye NH, Raymond NH, Exeter NH, Stratham NH, and the surrounding Seacoast NH areas.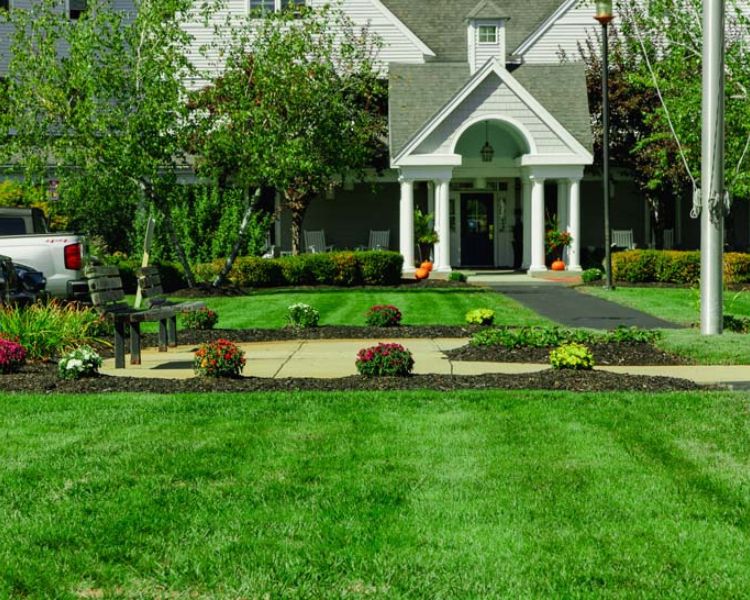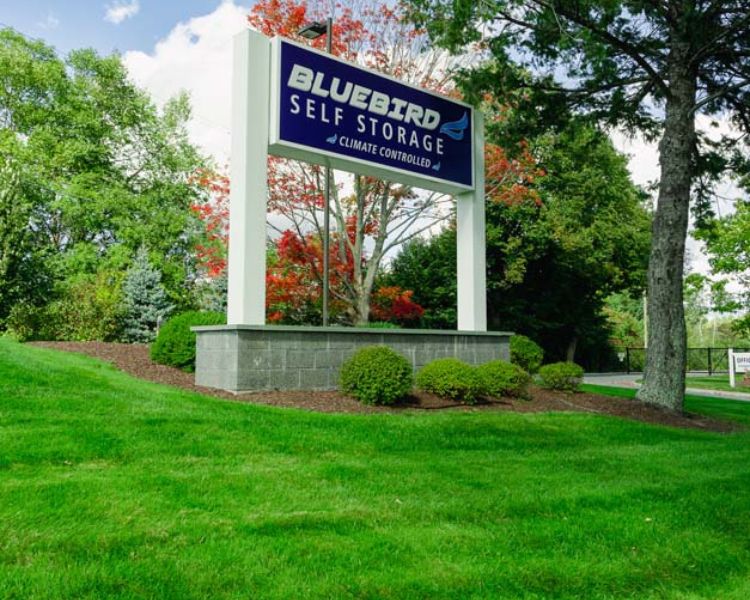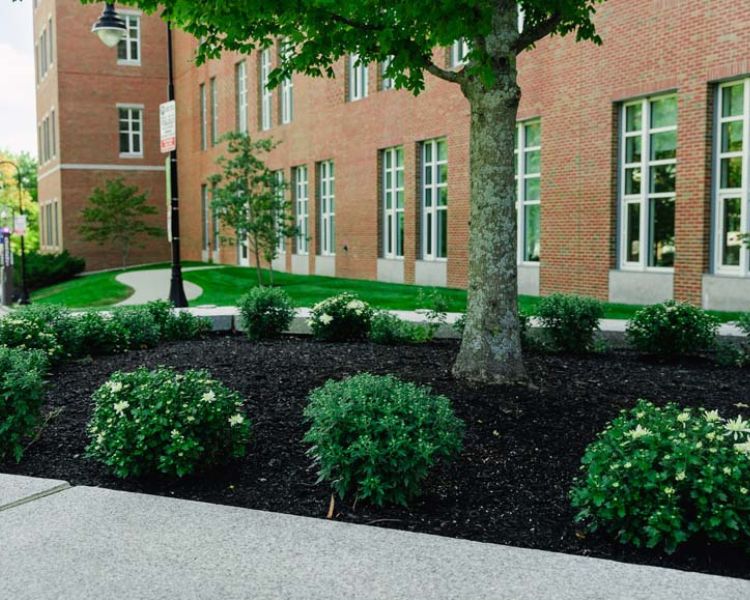 The Premier Choice for all of Your Seacoast NH Landscaping Projects
Guests form their initial impression of your business from the moment they step foot on your property, based on the condition of your facilities. In order to capture the attention of visitors and potential new customers, you want your landscape to be pristine. The significance of enhancing visual aesthetics cannot be underestimated in the realm of commercial real estate. This is where the services of commercial landscaping professionals in Seacoast NH prove invaluable.
To enhance the visual appeal of your landscape and make it aesthetically pleasing, you have the option to incorporate various elements such as diverse tree species, bushes, shrubs, grassy areas, rock features, green walls, and more. It is essential to thoughtfully design the landscape to achieve a clean and polished appearance, avoiding an overcrowded or dull look. There are numerous advantages to implementing landscape maintenance for commercial properties:
Boost Profitability: Maintaining an attractive landscape can lead to increased profits for businesses. People are drawn to a positive ambiance and the well-maintained aesthetics of any commercial property.
Time and Cost Savings: Engaging the services of professional landscaping experts in New Hampshire can save you both time and money. Professional landscaping services enable you to redirect your focus to other critical aspects of your business.
Commercial Landscapers in Seacoast NH
The Difference Landscapes stands as a leading provider of comprehensive commercial landscaping services in the Seacoast NH area. Our commercial landscapers provide a wide range of services including:
Landscape design

Lawn care

Property maintenance

Landscape lighting solutions

Irrigation services

Fertilization programs

Mulching services

Snow removal services
The Difference Landscapes is dedicated to enhancing the beauty and functionality of commercial properties throughout the Seacoast NH region. With a commitment to excellence and an experienced team of professionals, we transform landscapes into vibrant, well-maintained spaces that leave a lasting positive impression on clients and visitors alike. Whether it's crafting an inviting outdoor atmosphere or ensuring year-round property upkeep, The Difference Landscapes is your trusted partner for top-tier landscaping solutions in Seacoast NH.
Commercial Landscaping Design & Build Seacoast NH
In addition to collaborating with numerous landscape architects and designers for commercial ventures, we have the capability to provide in-house expertise for your commercial landscape design in Seacoast NH. Allow our skilled landscape designers to assist you in elevating the visibility of your business through meticulously crafted designs, encompassing features such as pathways, retaining walls, well-conceived planting beds, and strategically placed trees.
At The Difference Landscapes, there's no landscaping task that's beyond our capability, whether it's a large-scale project or a more modest one. We handle every aspect of your commercial property's exterior, and we're enthusiastic about demonstrating our expertise to benefit you. To receive a complimentary quote for our exceptional landscaping and gardening services, please reach out to us through our online contact form today or feel free to give us a call anytime. Your satisfaction is our priority, and we look forward to serving you.
Hired Make a Difference Landscaping to line the driveway and parking area with 3/4 stone as well as around the house. The two individuals showed up first thing in the morning and worked diligently throughout the day in spite of the 90+ degree temperature. The job was completed in one day and the results were excellent. The stone work compliments the rest of the landscaping in our yard. Very satisfied.
Kevin Whitney
August 1, 2022.
I have used Make a Difference Landscaping for the past couple of years for yard clean-up, the building of granite steps, and lawn maintenance. I have been more than satisfied with the work that has been done in the past. I am over the moon with the spring yard clean-up this year that was done by Ravyn and Drew. They transformed the yard with their diligence and care. Thank you for your professionalism.
Sandy O'Neill
April 21, 2022.
They provided a full service maintenance program for my lawn that was very effective. My lawn looks great. They communicated well about appointments and the operator was very helpful in explaining what was being applied. They came on time, and were clean and efficient.
Richard Meyer
January 25, 2022.
We are so happy with the walkway John and James Installed at our home. Their hard work and dedication is impeccable. The attention to detail throughout the whole job was amazing. They were so neat through the whole process. Everyday they were so friendly and kept us updated on everything they were doing. We would highly recommend John and James at Make a Difference to our friends and family.
Melissa Johnson
November 11, 2021.
Both staff were hardworking, responsive and were here early and stayed late to finish. In my opinion, they did a great job and we would hire them again.
Jae Duntley
October 17, 2021.
Request a Quote for Services