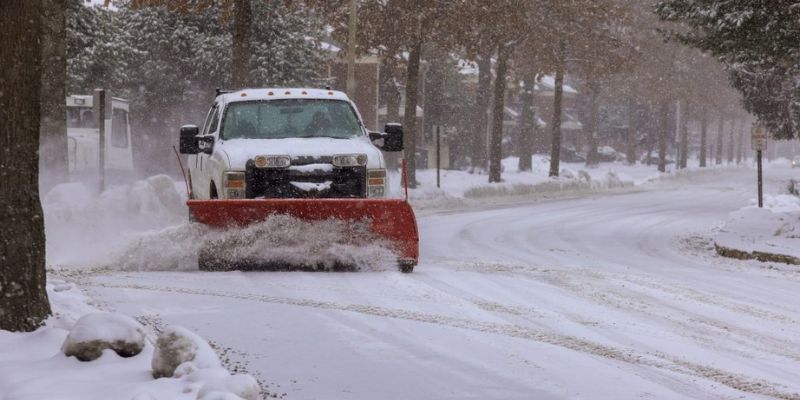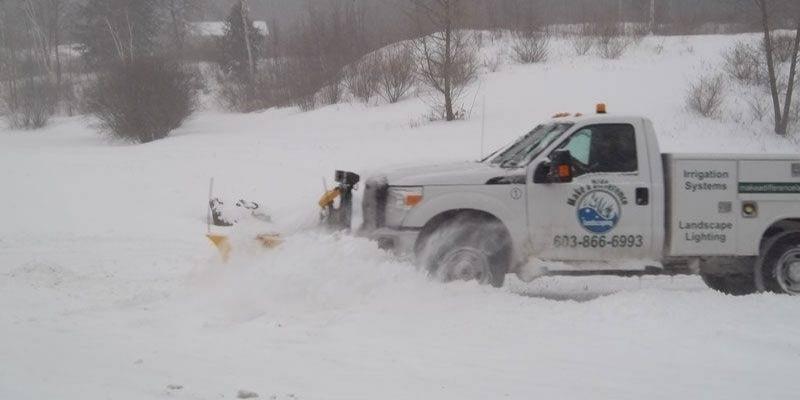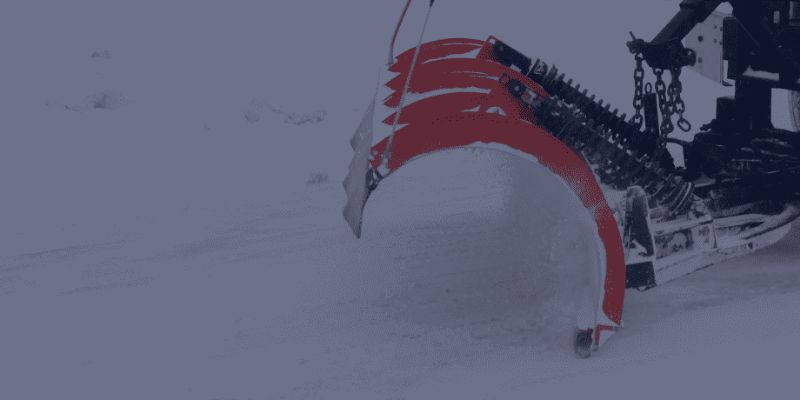 Commercial Snow Removal Services in New Hampshire
In New Hampshire, winters are always marked by heavy snowfall and storms, and while this white powder can be scenic from indoors, it poses property damage risks as well as personal safety risks. At The Difference Landscapes, we offer a range of prompt, efficient, and reliable commercial snow and ice removal services designed to keep your business operations running smoothly and keep your tenants, employees, and visitors safe. Our team specializes in snow removal in Rye and Lee, New Hampshire, for a wide range of commercial businesses, including large and small apartment buildings, property managers, condo associations, and local businesses.
Our snow removal New Hampshire crews are fully trained, licensed, and insured for careful, timely, and effective salt application and snow removal. For our customers' convenience, we even provide free quotes and consultations, and emergency response services.
New Hampshire Snow Removal Service Consultations
For all customers, we provide free consultations to determine your unique New Hampshire snow removal needs and create a list of dependable and prompt solutions available with fair, competitive pricing. While plowing your parking lots, driveways or streets, we will also salt these areas to prevent ice buildup and help ensure your safety and those who live in or visit your property. Our team can also work with you to create customized snow removal service plans, including seasonal contracts and programs based on time.
Commercial Snow Management Company in New Hampshire
At The Difference Landscapes, we understand how crucial it is to keep piles of snow from accumulating in front of your building or damaging walkways and parking lots, threatening employee and guest safety. Whether you require short-term snow shoveling or more extensive removal using large-scale equipment, the commercial snow removal service experts at The Difference Landscapes have you covered.
We offer a wide range of commercial snow removal services.
Always Anticipating and Planning Ahead
To maintain fast and effective responses for our customers, we closely watch local and national weather forecasts and pre-determine action plans to adapt to changes in weather or unexpected snowfall.
In the event of extreme weather conditions, we have a responsive team of experts available for emergency services, equipped with dependable tools and machinery to quickly help with removing snow and ice.
Contact Us Today
When you're trapped in an excessive amount of snowfall, trust the trained professionals at The Difference Landscapes to provide commercial snow removal services and ice management services — allowing safer daily operations, reducing potential property damages, and helping to ensure personal health. We're a New Hampshire-based company specializing in commercial snow and ice management, snow plowing, salt application, and winter snow removal services in Rye, Greenland, Lee, and surrounding New Hampshire towns.
The Difference Landscapes is a family-owned company with over 40 years of experience, and our entire team is trained in the best and most efficient practices. Every technician is licensed and insured. We also offer all of our customers free consultations to determine your specific needs and emergency response services. Schedule your free consultation today by filling out our online contact form or calling us at 603-866-6993 to speak to a specialist.
Commercial Snow Removal Service Locations in New Hampshire
Towns Include
Newmarket, NH
Dover, NH
Durham, NH
Newington, NH
Rochester, NH
Portsmouth, NH
Somersworth, NH
Madbury, NH
Raymond, NH
East Kingston, NH
Atkinson, NH
Brentwood, NH
Fremont, NH
Danville, NH
Sandown, NH
Kensington, NH
Hampton Falls, NH
Kingston, NH
Barrington, NH
New Castle, NH
Northwood, NH
Gonic, NH
Epping, NH
Exeter, NH
Lee, NH
Nottingham, NH
Greenland, NH
Hampton, NH
North Hampton, NH
Rye, NH
Seabrook, NH
Stratham, NH
Newfields, NH
Plaistow, NH
Hampstead, NH
Towns Include
Barrington NH
Madbury NH
Lee NH
Durham NH
NewMarket NH
Dover NH
Greenland NH
Newington NH
Portsmouth NH
Rochester NH
Rollinsford NH
Somersworth NH
Stafford NH
Exeter NH
Stratham NH
Let's Start Your Next Project
Hired Make a Difference Landscaping to line the driveway and parking area with 3/4 stone as well as around the house. The two individuals showed up first thing in the morning and worked diligently throughout the day in spite of the 90+ degree temperature. The job was completed in one day and the results were excellent. The stone work compliments the rest of the landscaping in our yard. Very satisfied.
Kevin Whitney
August 1, 2022.
I have used Make a Difference Landscaping for the past couple of years for yard clean-up, the building of granite steps, and lawn maintenance. I have been more than satisfied with the work that has been done in the past. I am over the moon with the spring yard clean-up this year that was done by Ravyn and Drew. They transformed the yard with their diligence and care. Thank you for your professionalism.
Sandy O'Neill
April 21, 2022.
They provided a full service maintenance program for my lawn that was very effective. My lawn looks great. They communicated well about appointments and the operator was very helpful in explaining what was being applied. They came on time, and were clean and efficient.
Richard Meyer
January 25, 2022.
We are so happy with the walkway John and James Installed at our home. Their hard work and dedication is impeccable. The attention to detail throughout the whole job was amazing. They were so neat through the whole process. Everyday they were so friendly and kept us updated on everything they were doing. We would highly recommend John and James at Make a Difference to our friends and family.
Melissa Johnson
November 11, 2021.
Both staff were hardworking, responsive and were here early and stayed late to finish. In my opinion, they did a great job and we would hire them again.
Jae Duntley
October 17, 2021.