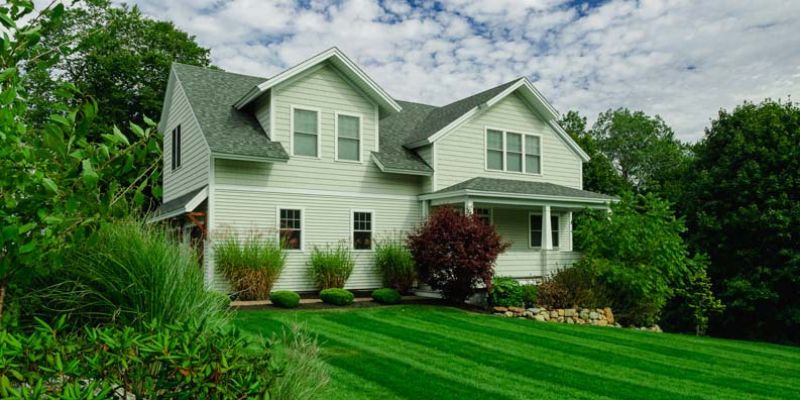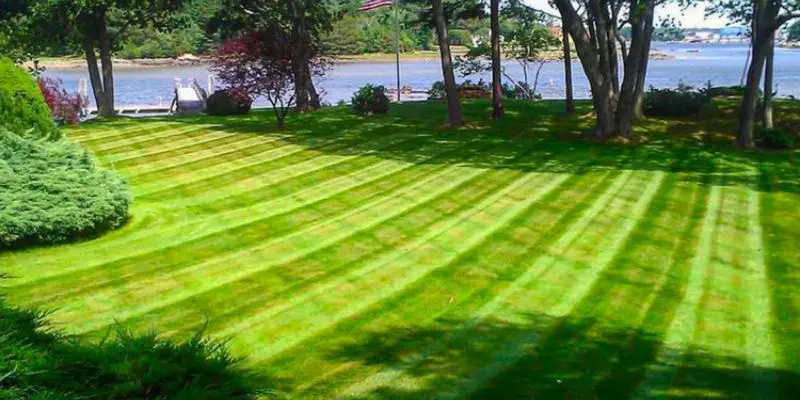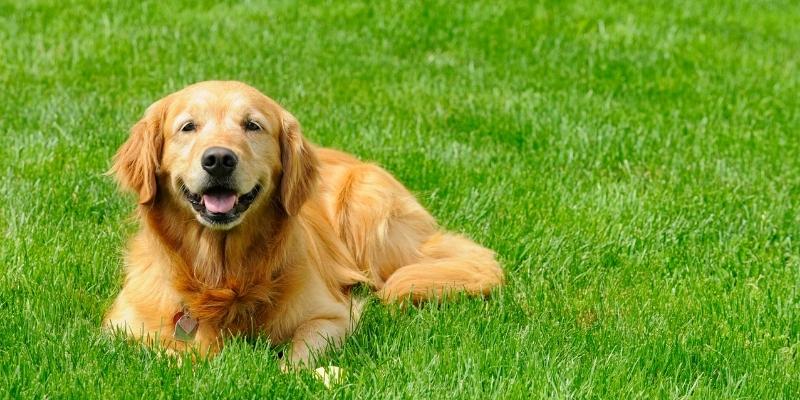 Professional Lawn Care in Seacoast NH
A lush and vibrant lawn serves as the cornerstone of a picturesque landscape, whether it graces a residential or commercial property. Regrettably, tending to your lawn can prove to be a time-consuming and arduous task, especially when lacking the appropriate tools and expertise. By enlisting the services of The Difference Landscapes, you can rest assured that your lawn will receive the meticulous care it deserves, ensuring its health and vitality. Additionally, our seasoned team possesses the knowledge and experience required to promptly identify and address any issues that may arise, such as the presence of weeds or troublesome pests.
Whether your lawn requires assistance with mowing, fertilization, or pest management, The Difference Landscapes is committed to ensuring that your green expanse consistently exhibits its finest appearance. Our service offerings are adaptable to your specific needs, so please do not hesitate to reach out to us for a personalized estimate on lawn care or property maintenance services in the Seacoast NH area.
Lawn Care Services
Lawn Care & Maintenance
Fertilizer Treatments
Lawn Aeration
Winterization
Pest Management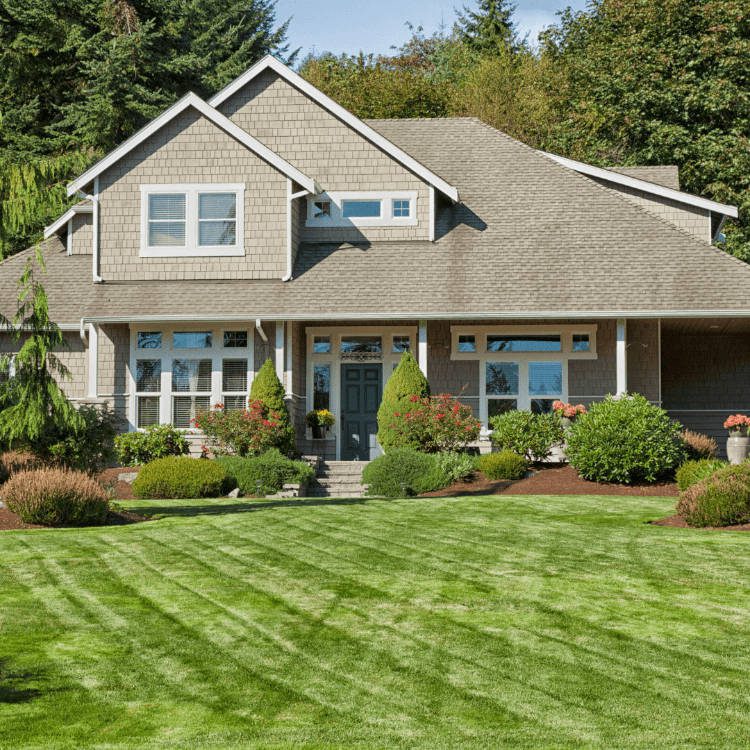 Lawn Mowing Seacoast NH
At The Difference Landscapes, we take pride in offering top-notch lawn mowing services in the beautiful Seacoast region of New Hampshire. Our team is dedicated to transforming your lawn into a well-manicured masterpiece. With precision and care, we'll ensure your grass is expertly trimmed to the ideal height, creating a lush and inviting outdoor space. Whether you have a sprawling estate or a cozy residential property, our professional lawn mowing services are tailored to meet your unique needs. Experience the difference with The Difference Landscapes and enjoy a perfectly groomed lawn that enhances the beauty of your Seacoast NH property.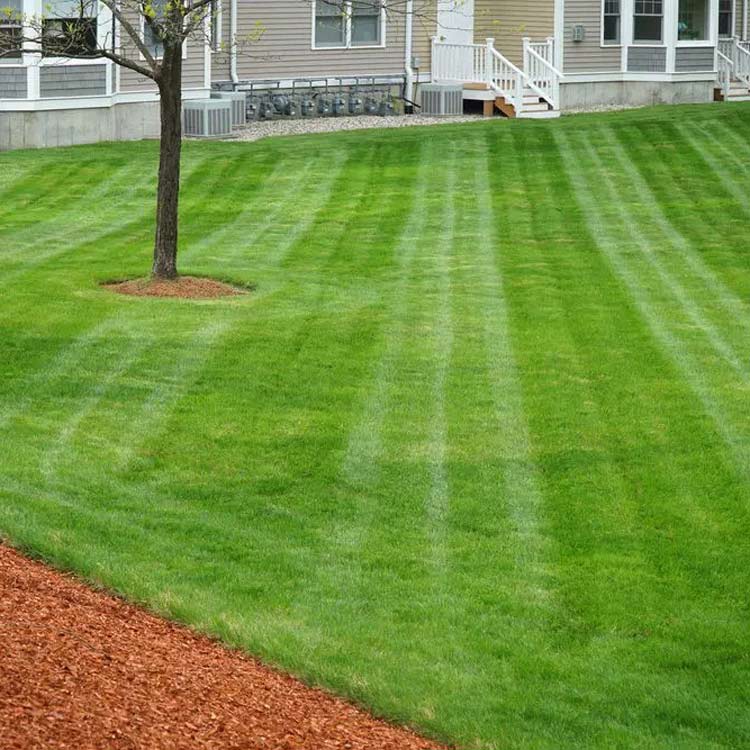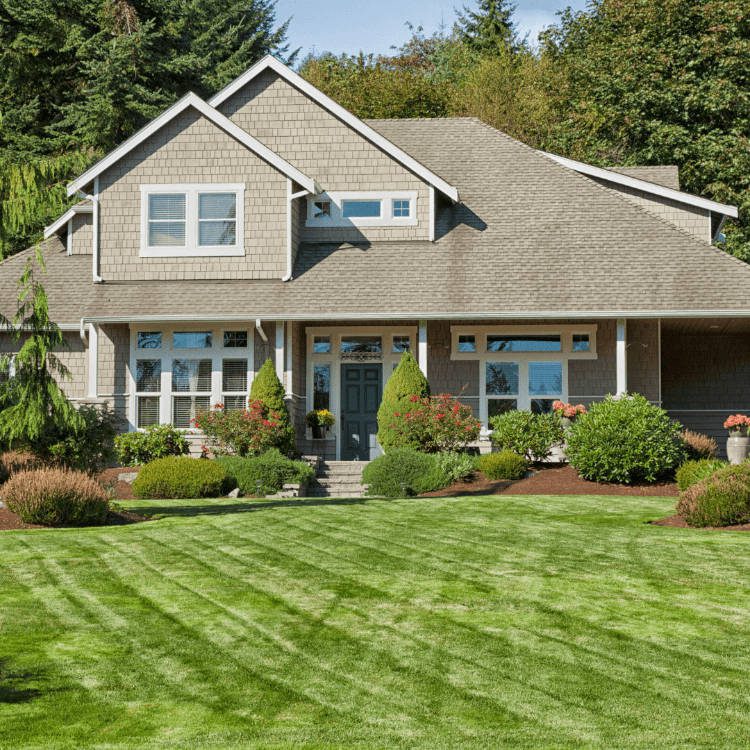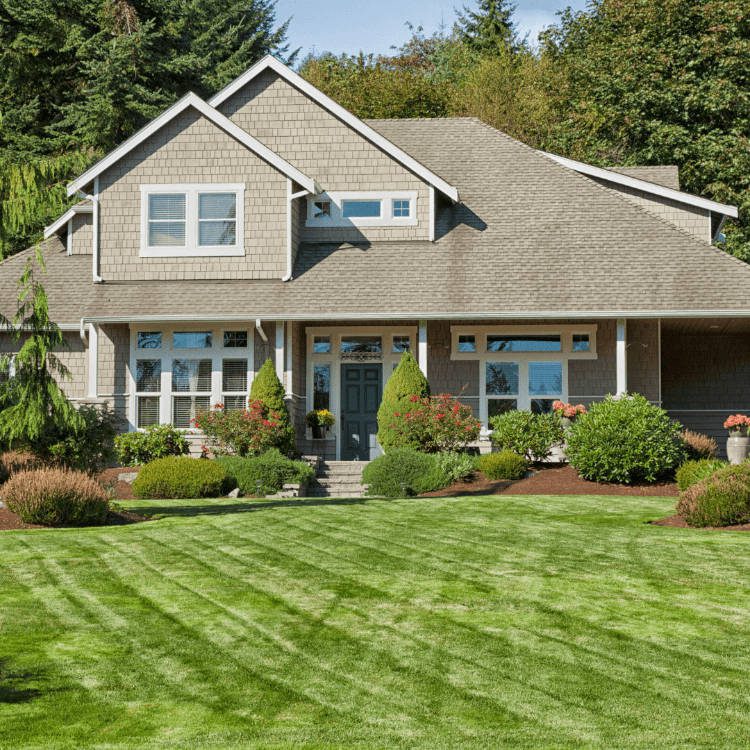 Lawn Fertilization Program Seacoast NH
Discover our comprehensive 5-Stage Lawn Fertilization Service in Seacoast NH, designed to maintain the health and vitality of your residential or commercial lawn year-round:
Early Spring Nourishment: In the early spring, we apply a revitalizing treatment to replenish nutrients lost during winter, aiding in lawn recovery and preemptively preventing crabgrass with effective preventatives.
Late Spring Defense: Our late spring application infuses your lawn with essential nutrients, bolstering its natural defenses against weeds and insects while shielding it from the impending stresses of summer. We also implement surface insect controls to safeguard against chinch bugs and sod webworms.
Summer Sustenance: As the summer heat sets in, our treatment provides a slow-release nutrient supply, ensuring your lawn receives nourishment gradually during the hottest season, mitigating stress. We also administer controls as needed to maintain its pristine condition.
Fall Regeneration: Come fall, we facilitate germination and recovery as your lawn recuperates from the summer's heat and humidity. We diligently address weed concerns and apply controls as necessary.
Winter Resilience: Our custom-blended winter fertilizer treatment is tailored to promote robust root development throughout the winter months while bolstering defense against disease. With up to 75% slow-release nutrients, it ensures your lawn remains well-nourished through winter, priming it for a vibrant spring resurgence.
Core Aeration Seacoast NH
Annual core aeration in the fall plays a crucial role in maintaining the health and vitality of your lawn. This process involves mechanically perforating the soil, extracting small plugs of soil and thatch. Aeration serves as a vital pathway for water, air, and essential nutrients to reach the roots of your turf, alleviating soil compaction and reducing thatch accumulation. The result is a lawn with strengthened and deeper root systems, ultimately leading to enhanced durability and resilience.
The core aeration procedure entails the use of an aerator machine, which traverses your lawn, extracting soil plugs typically measuring 1″ to 1 ½" in depth and spaced approximately 4″ apart. It's important to note that these plugs should not be removed from the lawn. Their presence aids in increasing microbial soil activity as they decompose, effectively contributing to thatch reduction and overall soil health.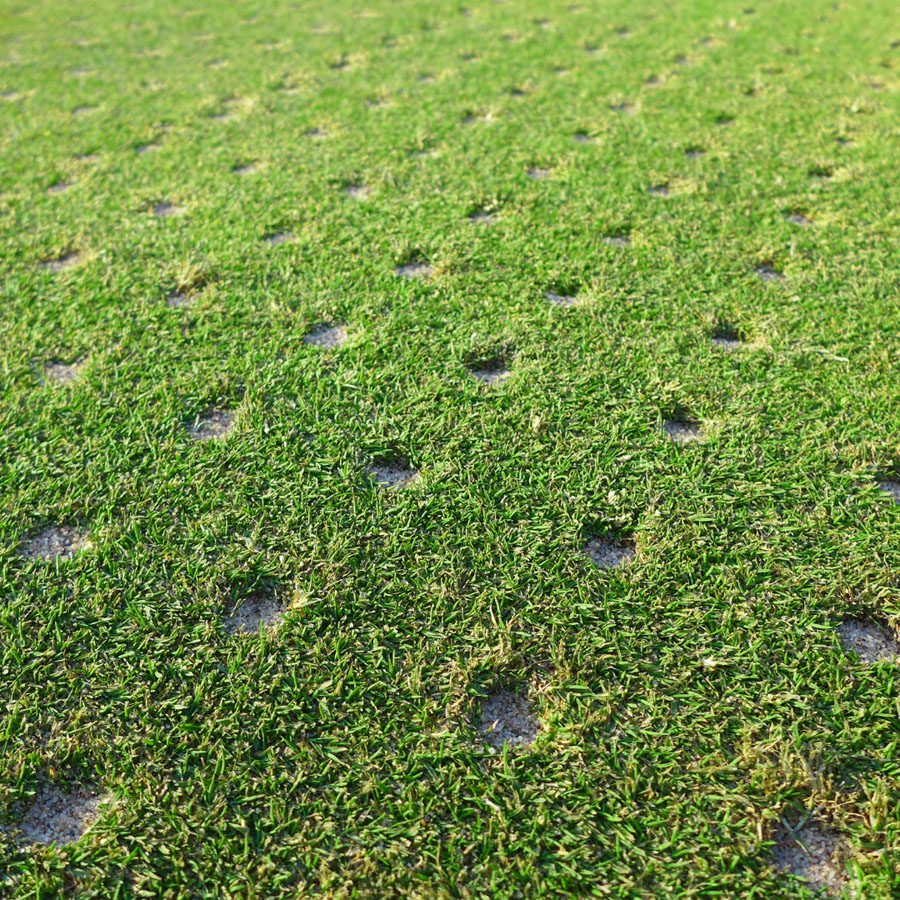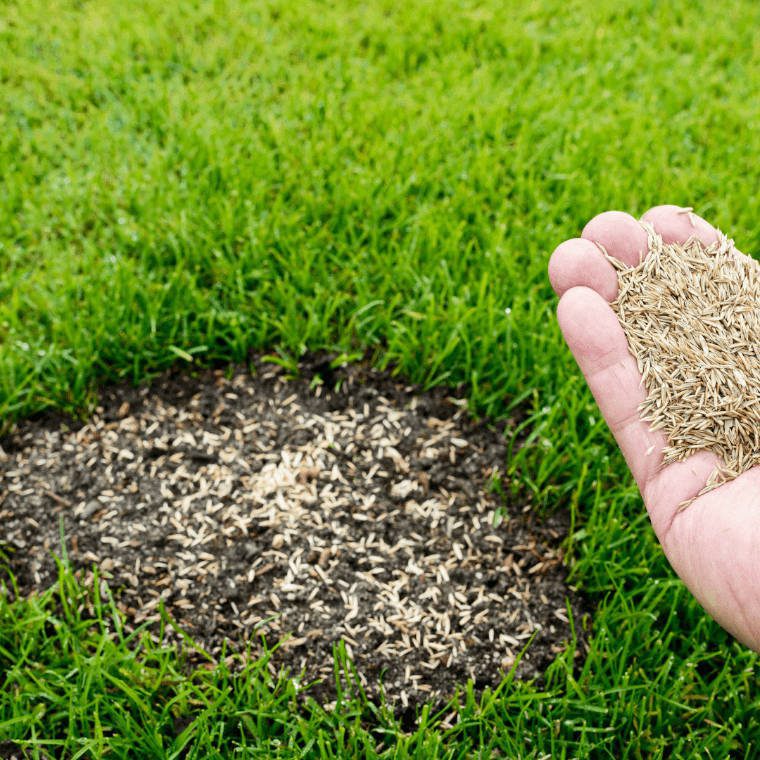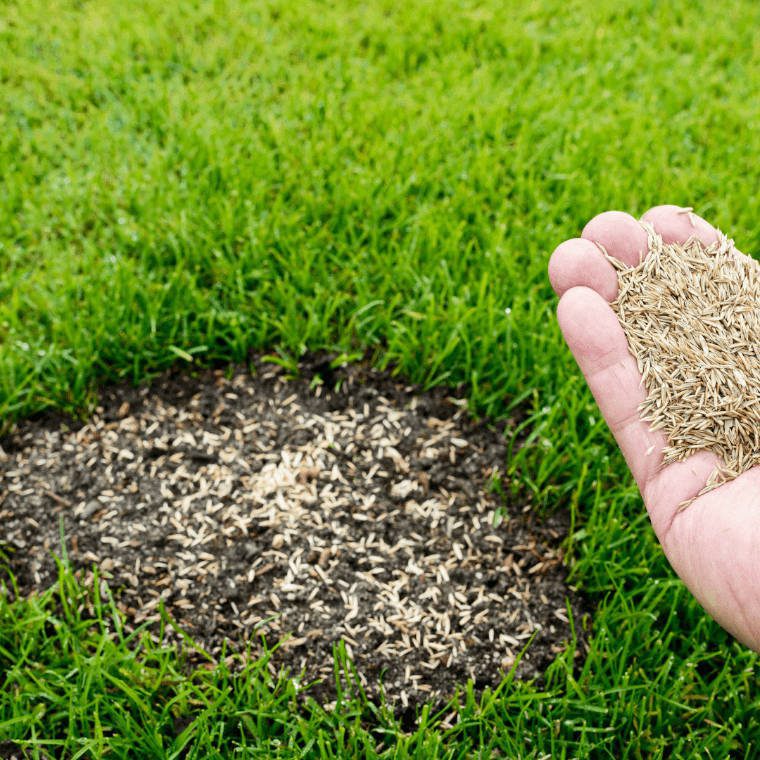 Lawn Overseeding Seacoast NH
Lime stands as a vital component in the maintenance of a thriving lawn. In the region of Seacoast NH, soil pH levels typically lean toward acidity, averaging between 5 and 6.8. Local grass varieties, such as Kentucky Bluegrass and Perennial Rye, thrive in a pH range of 6.5 to 7.1. To promote the health of your lawn, consider applying lime during the spring or fall seasons, effectively raising the pH level. The Difference Landscapes employs high-quality calcium-based pelletized lime to ensure even and concentrated coverage.
For optimal results, the prime season for overseeding is in the fall. During this period, increased moisture, coupled with cooler weather, provides an ideal environment for robust growth in preparation for the upcoming spring growing season. Combining fall overseeding with aeration and lime application yields outstanding outcomes for your lawn.
Grub Preventatives Seacoast NH
Seacoast NH homes face the looming threat of substantial and detrimental damage inflicted by various types of white grubs, including May/June beetles, masked chafers, oriental beetles, and Japanese beetles.
These grubs, in their larval stage, are the offspring of these pests. In their adult form, they deposit their eggs in the lawn during the early to late summer months, contingent on the species. These eggs typically hatch from mid-August through October, giving rise to larvae that voraciously consume the roots of grass plants. These grub larvae appear as pale, soft-bodied, and unclean entities, often found in a distinctive C-shaped posture just beneath the surface of the soil, directly under the grass. In cases of severe infestation, grubs can wreak havoc on grass roots, causing them to wither and turn brown. Without intervention, this damage persists, rendering grass recovery impossible in affected areas.
To safeguard your lawn from this peril, we provide a guaranteed grub control application. Typically administered from mid-June to early August, before the emergence of grub larvae in the lawn, this treatment prevents grubs from inflicting harm by rendering them incapable of feeding on your precious turf.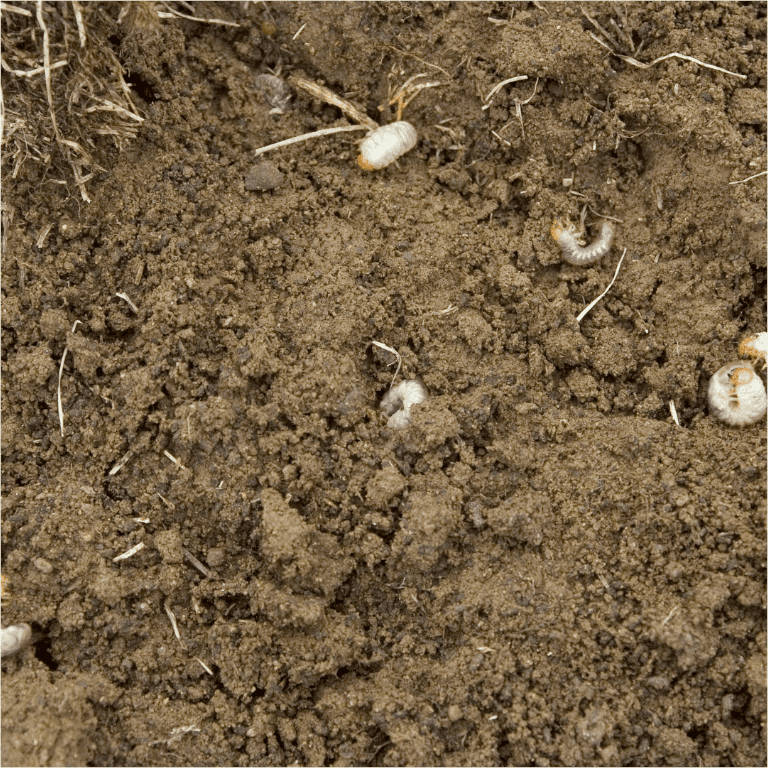 Flea & Tick Control Seacoast NH
Ensuring a delightful and safe outdoor living space is not only about enhancing the visual appeal of your property but also about providing security for you, your family, pets, guests, employees, or customers.
At The Difference Landscapes, we understand the importance of this, which is why we offer a comprehensive flea and tick control program, granting homeowners and business proprietors peace of mind. Our program is designed to effectively combat all native species of ticks and fleas.
Our Flea and Tick Control program begins with a meticulous survey of your yard, identifying potential tick-harboring areas such as rock and mulch borders, as well as the lawn surrounding your home. Following this assessment, our skilled technicians implement a targeted approach, utilizing a combination of granular and liquid control methods tailored to address various life stages of these pests throughout the spring to fall season. We provide a range of flea and tick control options to suit the unique characteristics of your yard and property, ensuring optimal protection.
Tree & Shrub Care Seacoast NH
Dedicated to enhancing the beauty and vitality of your ornamental trees and shrubs, our professional application program is geared toward the well-being of your precious plants and vegetation.
Ornamental trees and shrubs bring drama, color, and elegance to your property. As these plants and vegetation evolve with the changing seasons, they demand consistent care to remain healthy and vibrant. Each new season introduces potential threats, such as diseases, insects, and adverse weather conditions, which can harm or even jeopardize the well-being of your trees and shrubs. Our mission is to shield them from these perils, ensuring the continued health of your landscape.
Our routine landscape tree and shrub maintenance program equips you with the essential tools for the optimal care of your vegetation. Throughout each season, our seasoned and licensed technicians diligently monitor and address insect and disease activity across all plants covered by our maintenance program. Moreover, we offer precisely tailored fertilization treatments to enhance plant growth, bolster bloom potential, and fortify overall vigor.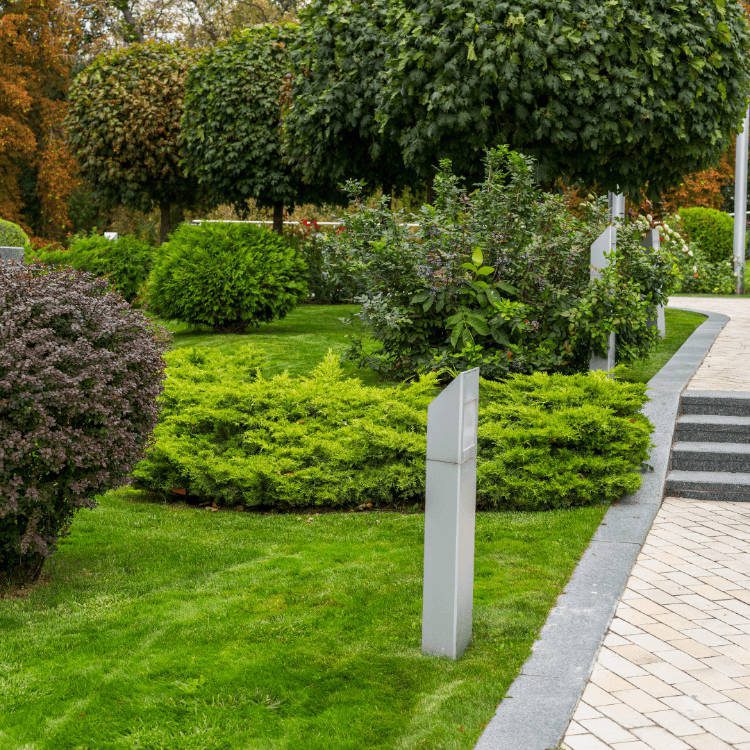 Spring:
Dormant Oil
This treatment provides control of overwintering insects and egg masses such as scale and mites.
Summer:
Insect/Disease Control
Protection against insects such as Japanese beetles, weevils, mites, lace bugs, etc., and diseases like leaf spots and powdery mildew.
Late Summer:
Insect/Disease Control
Late-season protection against insects such as scale, lace bugs, webworms, etc., and diseases such as leaf spots.
Fall Fertilization:
Deep Root Fertilization
A balanced macronutrient and micronutrient fertilizer applied to the plants and root system helps to enhance plant vigor and health, and also prepares it for winter.
Hired Make a Difference Landscaping to line the driveway and parking area with 3/4 stone as well as around the house. The two individuals showed up first thing in the morning and worked diligently throughout the day in spite of the 90+ degree temperature. The job was completed in one day and the results were excellent. The stone work compliments the rest of the landscaping in our yard. Very satisfied.
Kevin Whitney
August 1, 2022.
I have used Make a Difference Landscaping for the past couple of years for yard clean-up, the building of granite steps, and lawn maintenance. I have been more than satisfied with the work that has been done in the past. I am over the moon with the spring yard clean-up this year that was done by Ravyn and Drew. They transformed the yard with their diligence and care. Thank you for your professionalism.
Sandy O'Neill
April 21, 2022.
They provided a full service maintenance program for my lawn that was very effective. My lawn looks great. They communicated well about appointments and the operator was very helpful in explaining what was being applied. They came on time, and were clean and efficient.
Richard Meyer
January 25, 2022.
We are so happy with the walkway John and James Installed at our home. Their hard work and dedication is impeccable. The attention to detail throughout the whole job was amazing. They were so neat through the whole process. Everyday they were so friendly and kept us updated on everything they were doing. We would highly recommend John and James at Make a Difference to our friends and family.
Melissa Johnson
November 11, 2021.
Both staff were hardworking, responsive and were here early and stayed late to finish. In my opinion, they did a great job and we would hire them again.
Jae Duntley
October 17, 2021.
Request a Quote for Services